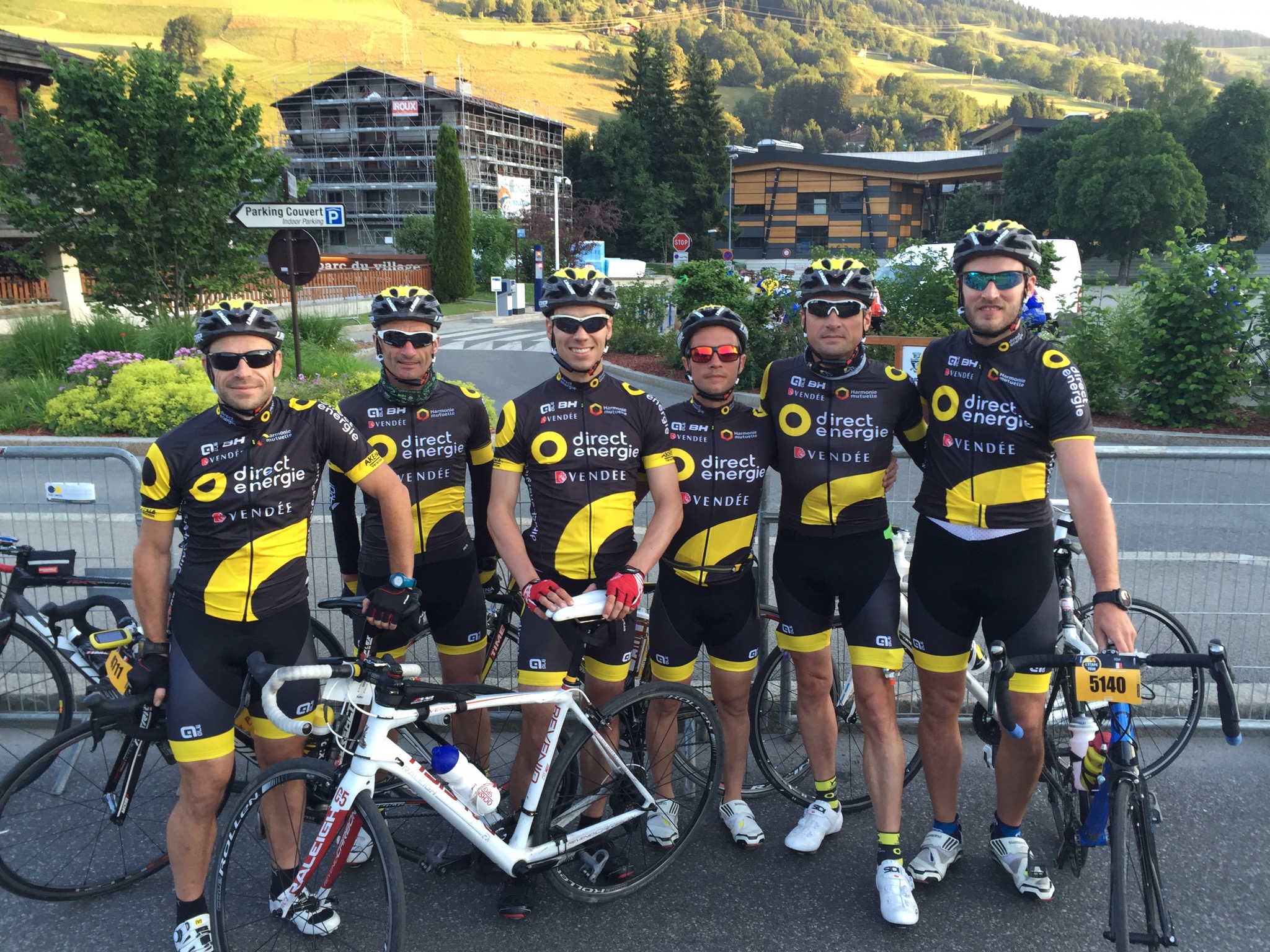 ÉTAPE DU TOUR 2016
21 July 2016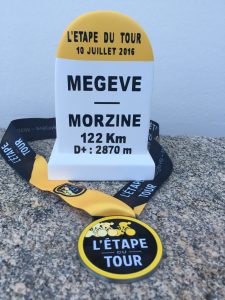 On 10 July 2016, 13,000 amateur participants came to Megève to take part in the 24th Étape du Tour 2016 cycling race from Megève to Morzine :
The track covered 122 km (or 75 miles) and the cyclists had to ascend the mountain passes of:
Aravis (1487m), Colombière (1618m) and Joux Plane (1691m).
In amongst the pack of passionate sportspeople were four Brio'Gel employees wearing jerseys emblazoned with Direct Energie's colours. All four were among the 11,158 cyclists to complete the course.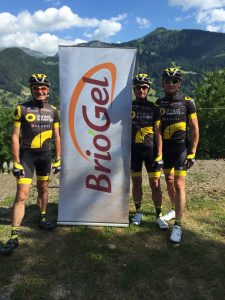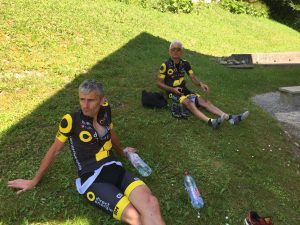 We hope they've enjoyed a well-earned rest since!
This unforgettable day took our sportsmen through magnificent countryside and gave them a chance to meet four Direct Energie employees in among the pack who were also wearing their jerseys.
WELL DONE EVERYONE!